General Questions
1.
Can I download the data of a specific chart?
Yes, of course. By using the Crosstab download.
More info here: Download data using Crosstab
2.
Can I save my usual views, so I don't need to reset every time after opening the dashboard?

Yes, sure. Please find the View-Button in the toolbar and you can create/save multiple views
More info here: Create your own dashboard templates
3. Can I go back one step after the selection?
Yes, sure. Please find the Undo-Button in the toolbar.
Please check other Toolbar Functions here:Toolbar Functions
4. Is there an easy way to make the drill up/down (+/-) button appear or stay appear?
Unfortunately, Tableau does not support this.
One tip is to remember to hover over the "time-axis" to make the button appear.
5. I am trying to export a chart that has a scroll bar. The result however only displays the visible part. How can I download the entire chart?
You can get a whole view by selecting Unspecified for Page Size:
Go to Download and select PDF. In the Export PDF dialog box, make the following selections, and then click Download:
Layout: Portrait

Content: Sheets in Dashboard

Paper Size: Unspecified

Scaling: Automatic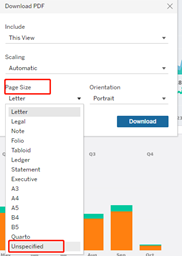 6. Can I download (export) multiple sheets of data at a time?
Unfortunately at the moment, you can only download one worksheet at a time on a dashboard as a csv/excel file.
7. I filtered the dashboard by clicking on the image. How can I undo it?
Solution1: Unfilter by clicking on the same elements again.
Solution2: Use the Undo button on the toolbar to back to the last operation.
8. Can I download the data of the pop-up windows of the Map and the Carrier(s) table in the Shipping Volumes dashboard?
Yes, you can. The pop-up windows are named as "details_of_[the name of the chart]".
Use crosstab to download the "details_of_map_carriers_shipping options" or "details_of_carrier(s)_table" sheet.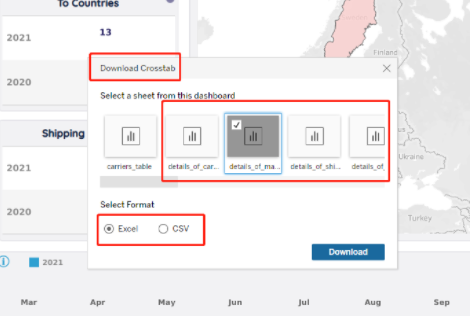 9.
Can I make lasso selections on a Map?
Yes, sure! In the upper-left corner of the view, the view toolbar allows you to zoom in and out, pan the view, and select data marks.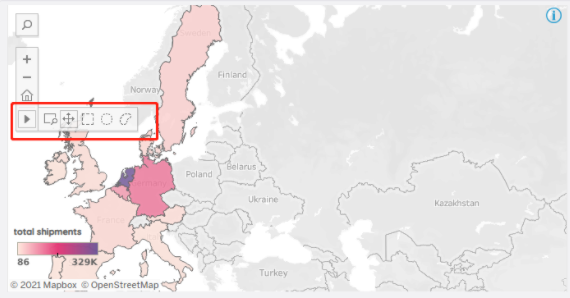 10.
I know that the Shipping Volumes dashboard is only for shipments that got scanned. But where to find created or delivered shipments data?
It's in the Carrier Performance dashboard, which contains created/scanned/delivered shipments data over the last 6 months.
Method-1: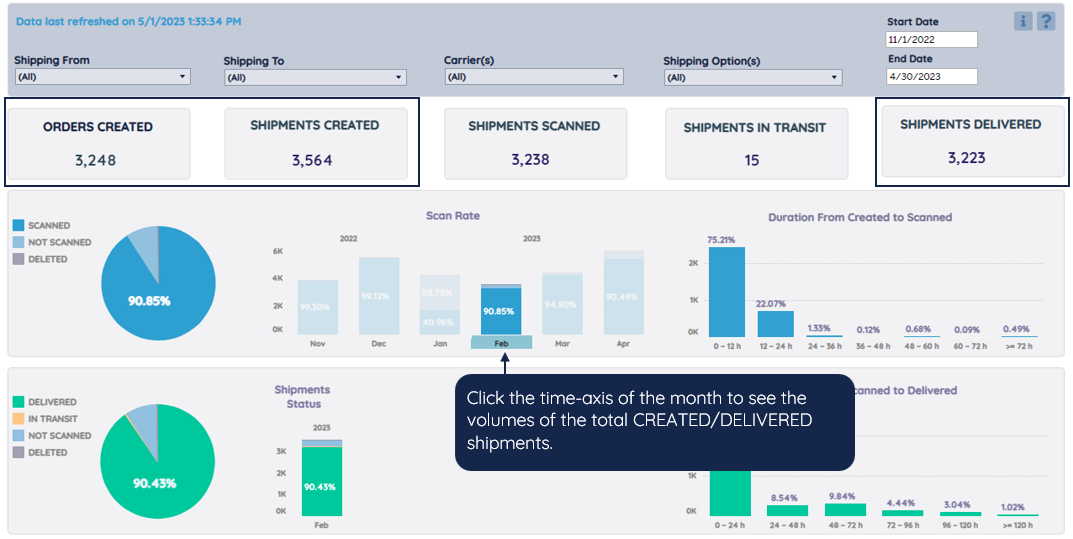 Method-2: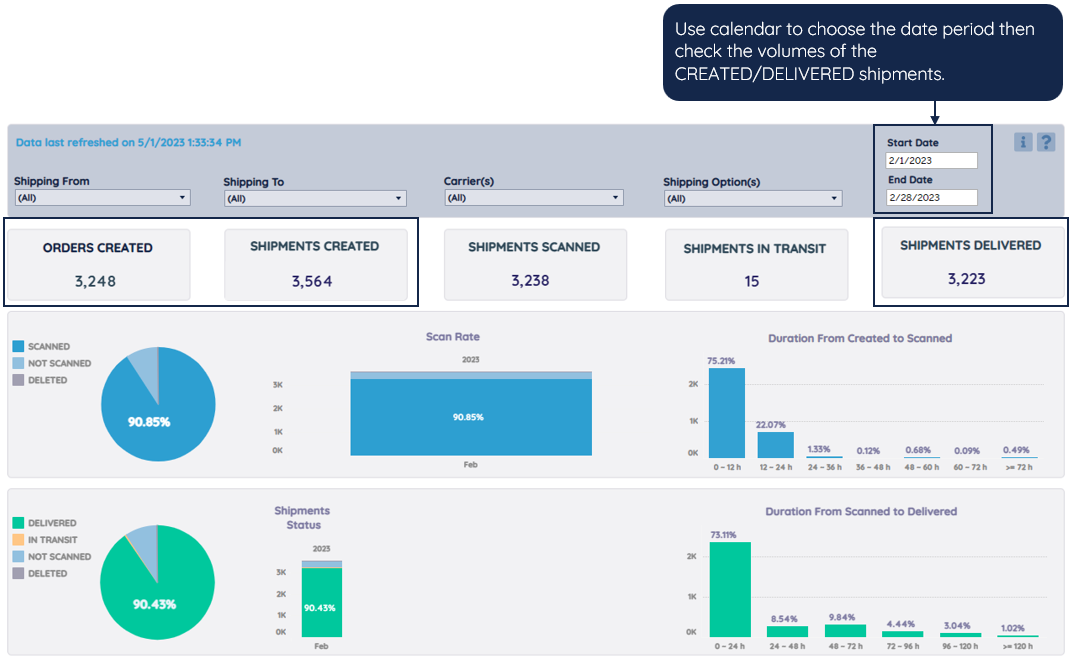 For DELIVERED shipments we can also:

For more real-time individual Paazl shipment status, please check the Shipment Tracking dashboard.