Configuring delivery matrices
Configuring delivery matrices
This article provides a hands-on example of how to configure a set of delivery matrices for different countries and postal code sets. See About delivery matrices for an explanation of how delivery matrices work.
In this example, our point of departure will be a German webshop selling furniture. The webshop has customers in Germany and the Netherlands. The webshop sells everything from very large settees to small table lamps. It takes 7 days to have a settee ready for pickup in the webshop's warehouse, and it will be in transit for 5 days. Customers living in the same postal code area as the warehouse get free delivery.
The webshop has contracts with 2 carriers: DHL Deutschland for domestic deliveries and UPS for deliveries to the Netherlands. These contracts have been entered into the webshop's Paazl account by Paazl Customer Support. The two shipping options for Germany have been named: "Standard Lieferung" and "Standard Lieferung - Großartikel". The two shipping options for the Netherlands have been left with their default UPS names "Standard" and "Access Point Standard".
We're going to set up the delivery matrices for this webshop by logging into our webshop's web app account and following the steps below.
Note
Depending on the situation—environment, country, product combination, etc.—it can take up to 10 minutes before a change to the delivery matrix page takes effect.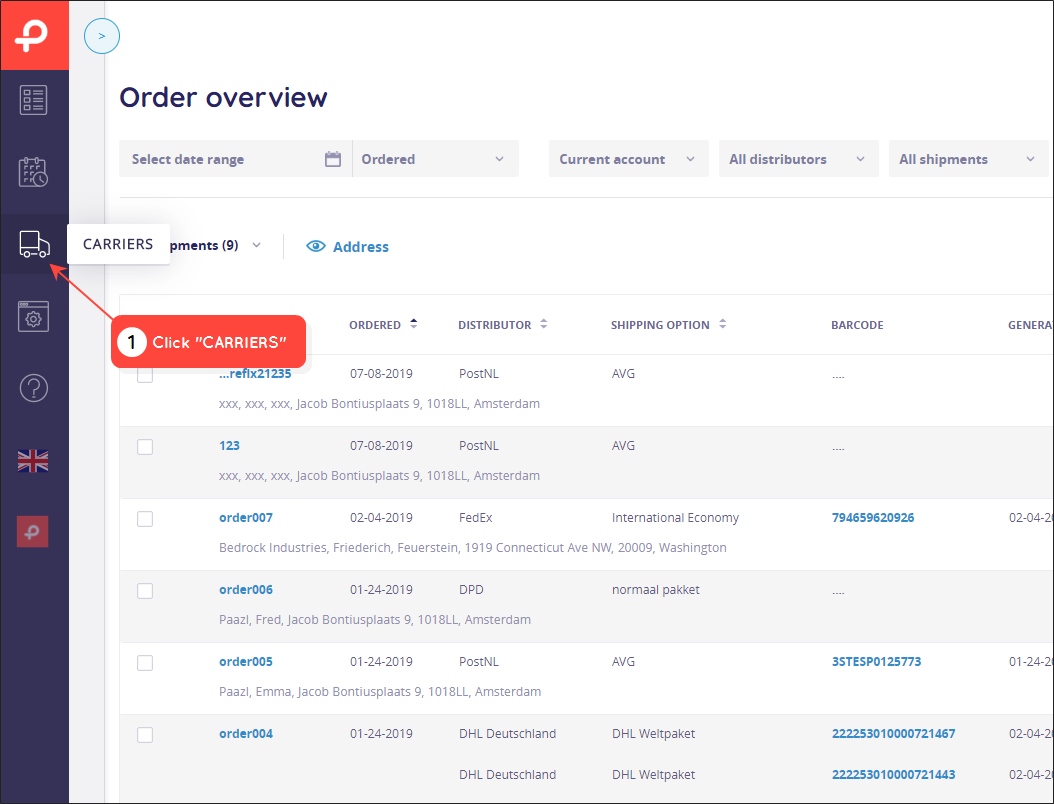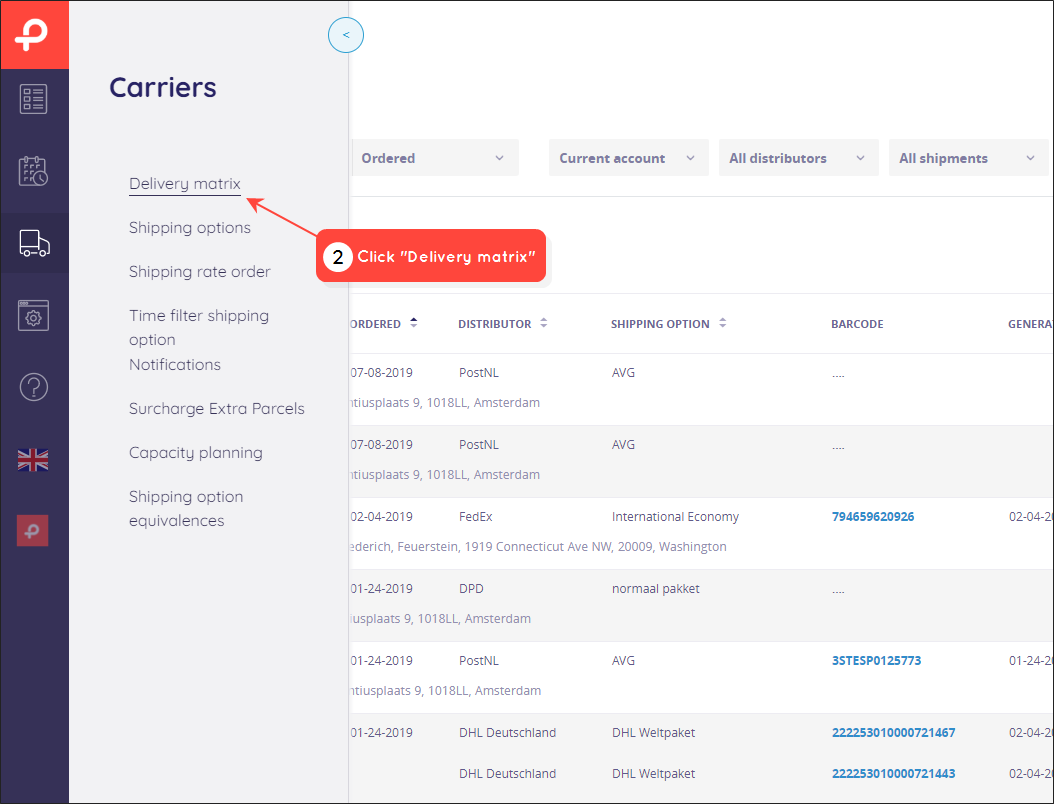 Delivery matrices for domestic shipments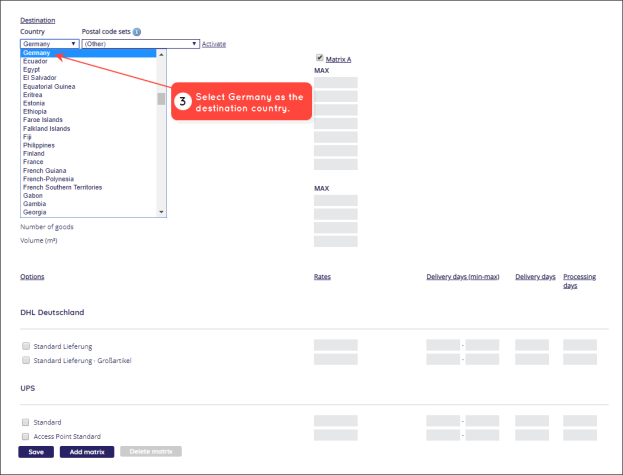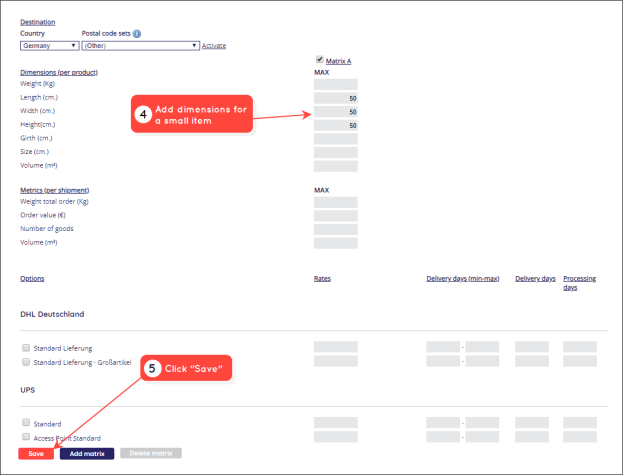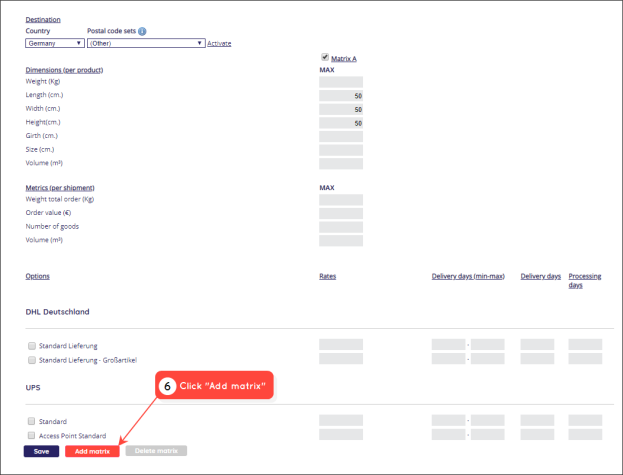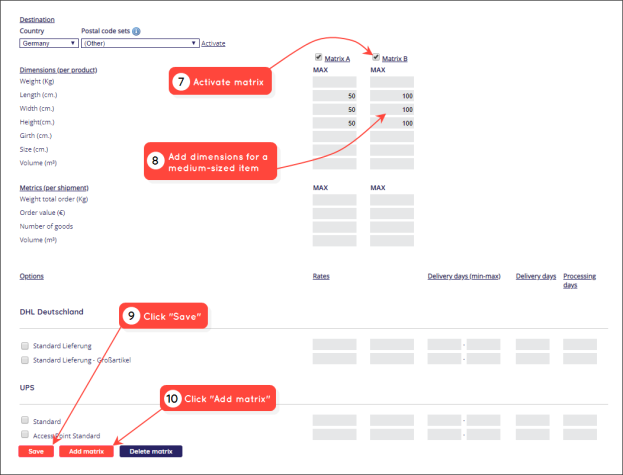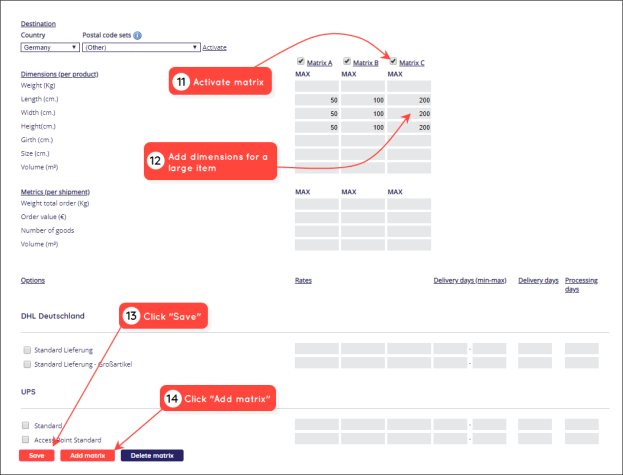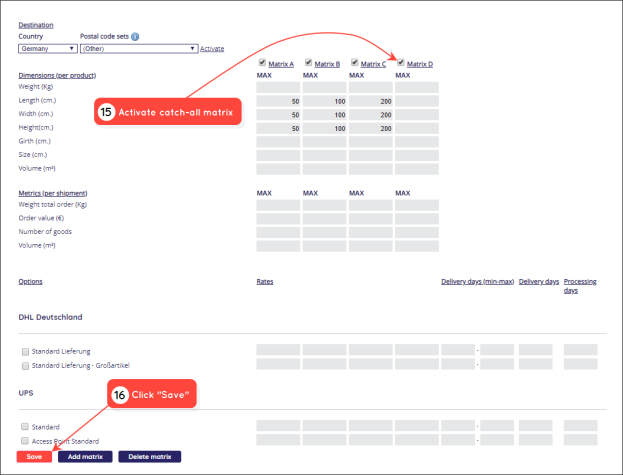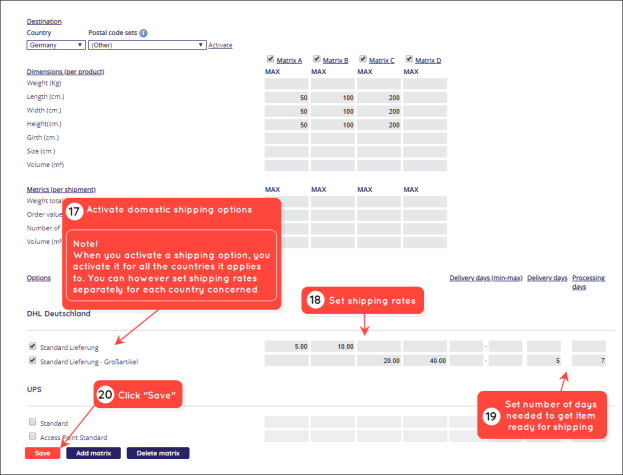 Delivery matrices for a postal code range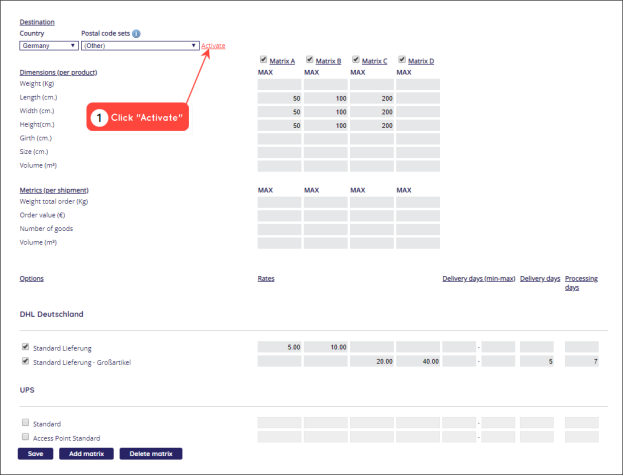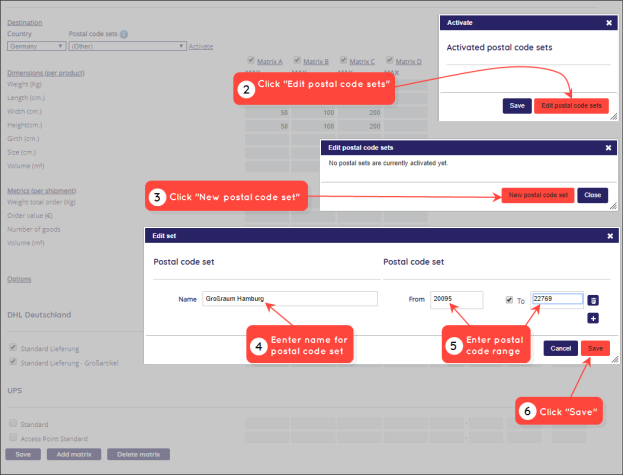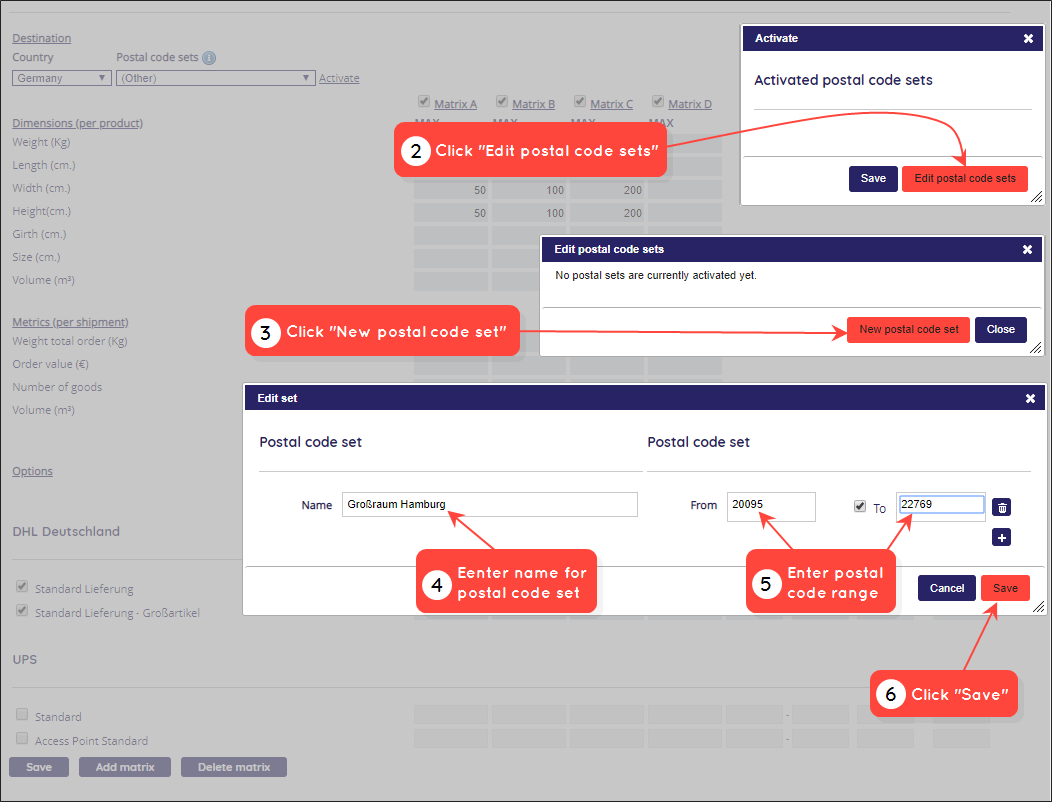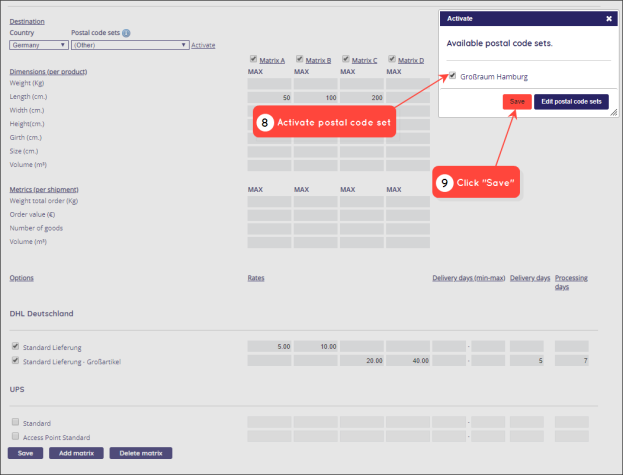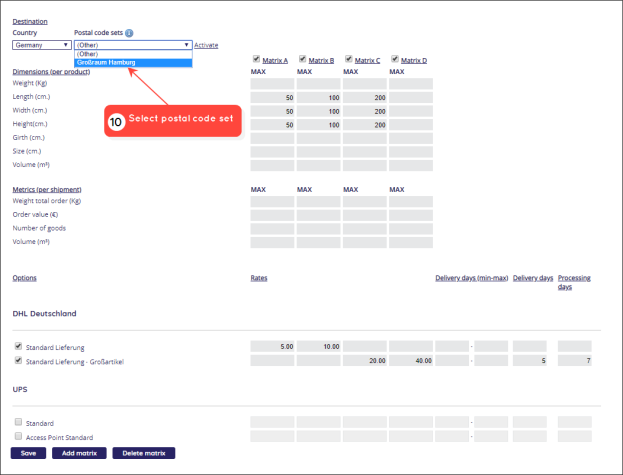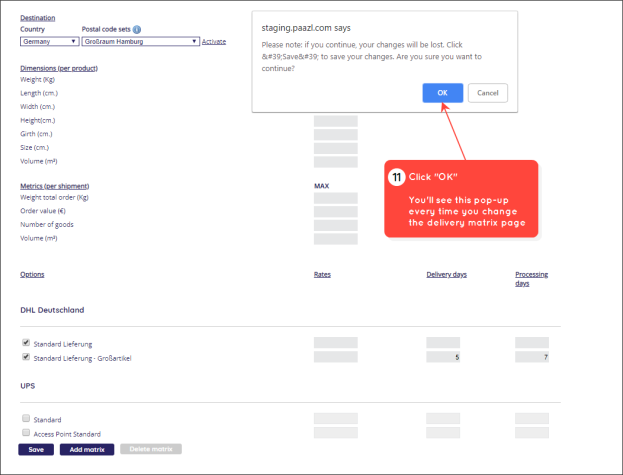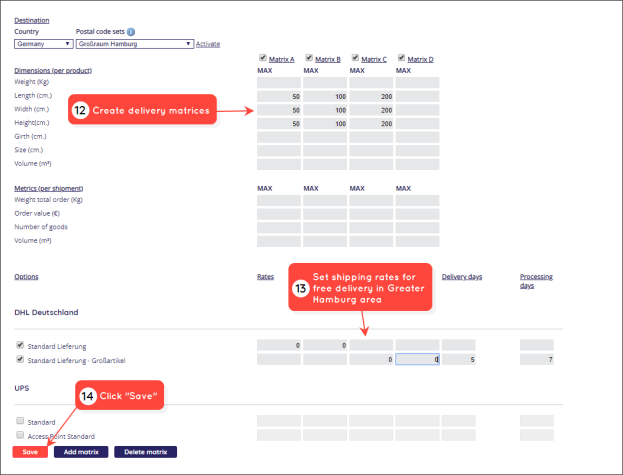 Delivery matrices for shipments abroad